About
OUR
JOURNEY
Jellylogic was founded by a team of IT experts who excelled in their individual fields of expertise and saw the opportunity to combine their respective diverse skillsets into a single platform, which integrated solutions to all aspects of establishing and maintaining a digital presence for any enterprise.

Beginning on projects started by close associates and moving on to larger corporate endeavours, we have incorporated all learnings and improved by leaps and bounds, while staying up to date with the ever-evolving market to ensure we deliver the best possible solution to our customers to serve and change as per their requirements for the foreseeable future.
UI - UX DESIGN
"For each client, the pièce de résistance is the user interface and experience - and we agree! Our designers work towards creating user-friendly UI/UX designs that are unique, modern and emphasizes the core attributes of your brand."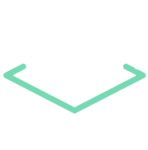 WEB DEVELOPMENT
Websites are the first step towards any enterprises online presence, a proverbial gateway to the digital world of your industry. It represents your image, your ideas and products and services you offer. This is your first impression, and holds utmost importance!
MOBILE DEVELOPMENT
Following close on the heels of websites, apps are now also the most common mediums your clients will interact with your business. In the plethora of applications present today, your app needs to stand out in terms of usability and immersiveness. We custom build apps that are tailored to your exact needs and brand image while maintaing ease of use and a clutter free conduit to your clients, ensuring high retainability and sales.
SUPPORT
"We at Jellylogic believe that our test of efficacy begins at the conclusion of each project. And this belief drives us to minimize downtime while maximizing productivity during big-fixes or the implementation of new ideas and improvements."